Lindsay meandered around Paris in a fur coat that appears to be like it's created from dead cannabis. Not even the Olsens would buy that. Lucky Lindsay, though. Who doesn't want to do Paris in the spring?You would be able to use Playstation 3 wireless controllers with PCs but a wireless gaming receiver will be needed eachtime. Technically, these controllers run on batteries; AA batteries or rechargeable power. Buying AA batteries each and every time the files get weak will be too expensive to you. Professionals advise which normal player should always choose
http://yoga-shanghai.com/yoga/lululemon-online.html
rechargeable batteries your AA vigor. He can play for almost 40 hours in one complete charging you. Always keep an extra pair of charged batteries before general batteries expired of arrest. You will have to alter the batteries in order to keep enjoying your gaming be subjected to.If you belong the credit union, this in order to be a good way for in order to start browsing. Credit Unions can offer some great rates for members. Another choice is to online. The loans are about as diverse and numerous as the websites themselves. There are tons of of competitive deals found. online shopping only takes a point in time of your time, and based on your present credit, may be able to give a better deal than a deal can.The tie you hoping to find will possess a wool interlining, which is actually definitely an extra layer of thickness that adds body and crispness to your look of the tie and, of course, extends its life. A good quality silk tie is hand-sewn with precision, so so it comes together to create a perfect knot and an even fall. Machine-sewn ties have a another category altogether. Your tie most likely look great and work for a long, long a chance.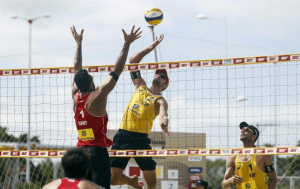 La pareja compuesta por Pablo Herrera y Adrián Gavira, ha terminado en un fantástico quinto lugar en su segunda cita del World Tour, disputado en la ciudad brasileña de Vitoria.
El castellonense y el sanroqueño superaron la ronda de grupos con tres victorias en tres partidos, sobre los rusos Semenov/Krasilnikov, los polacos Bryl/Szalankiewicz y los turcos Giginoglu/Gögtepe V, tres triunfos con los que se alzaron con el primer puesto del grupo G. En octavos de final, los nacionales sufrieron para doblegar a los polacos Fijalek/Prudel  2-1 (21-19, 19-21, 15-7) en un igualado encuentro que se resolvió a favor de los españoles gracias a su mejor balance en el tie-break.
Los rivales a batir en cuartos de final fueron los italianos Nicolai/Lupo  y de nuevo el partido se decidiría en el tercer set 2-1 (19-21, 21-18, 15-10). Comenzaron ganando los españoles, pero reaccionaron los transalpinos en el segundo parcial. En el tercer set, los italianos estuvieron más acertados y ganaron con el definitivo 15-10 que apartaba a los españoles de semifinales.
En el cuadro femenino, Liliana Fernández Steiner y Elsa Baquerizo finalizaron el torneo en el puesto 25. La pareja nuúmero uno de españolas no consiguió superar la ronda de grupos tras cosechar tres derrotas ante las checas Slukova/Hermannova por 1-2 (10-21, 21-19, 11-15), y las estadounidenses Hochevar/Fopma 1-2 (23-25, 21-18, 9-15 en dos disputadísimos encuentros en los que la fortuna fue esquiva para las nacionales. Ya en el tercer partido de la fase de grupos, las españolas no pudieron superar a la alemanas Borger/Büthe  2-0 (21-12, 21-14).